Dark Chocolate 75% Mexico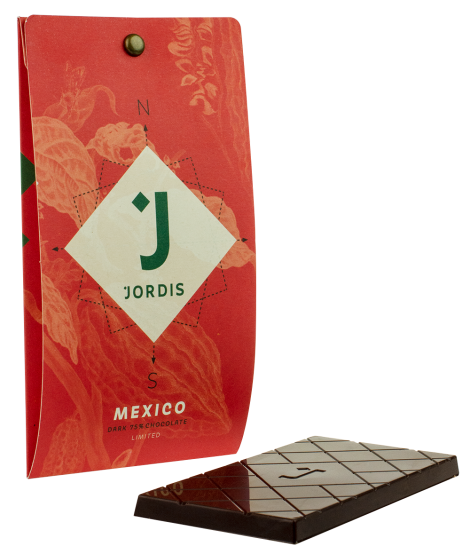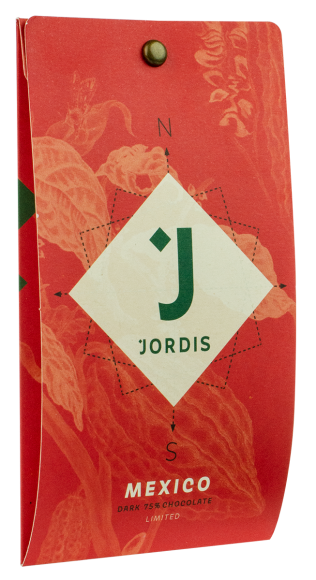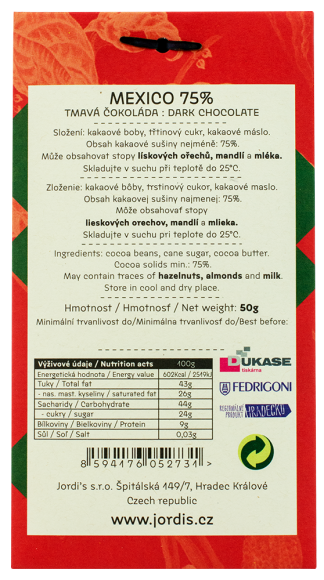 Dark Chocolate 75% Mexico
MEXICO
The place of origin of the beans this chocolate is made of is the cradle of cocoa. Southern Tabasco and northern Chiapas are the birthplaces of the cocoa tree. The beans are grown by smallholder farmers in several local communities with the help of several passionate agronomists who strive to grow cocoa in a natural agroforestry system. Genetically the beans are wild hybrids of the ancient Criollo variety. The beans are delivered raw to a central facility where they are fermented using modern scientific methods and measuring equipment. The subsequent drying takes place on elevated trays in drying tunnels.
Ingredients
cocoa beans, cane sugar, cocoa butter.
Cocoa solids min.: 75%.
May contain traces of hazelnuts, almonds and milk.
Store in cool and dry place.
Nutrition facts
Nutrition facts for 100g
Energy: 602kCal/2519kJ;
fats: 43g saturated.: 26g;
sacharids: 44g suger: 24g;
protein: 9g;
salt: 0,03g
Nutrition facts