Dark 67% Chocolate with Cranberries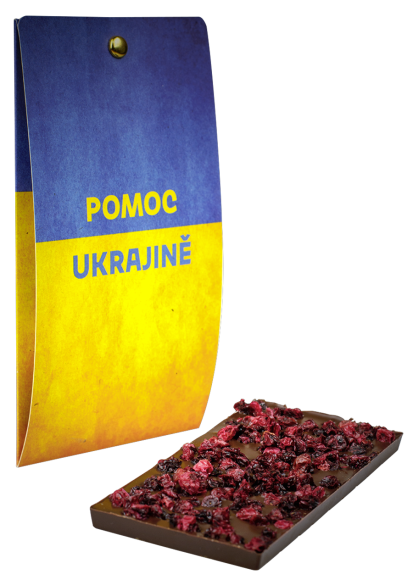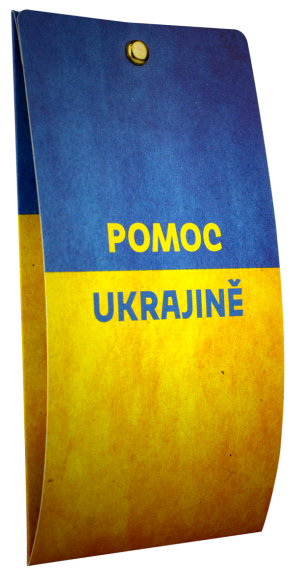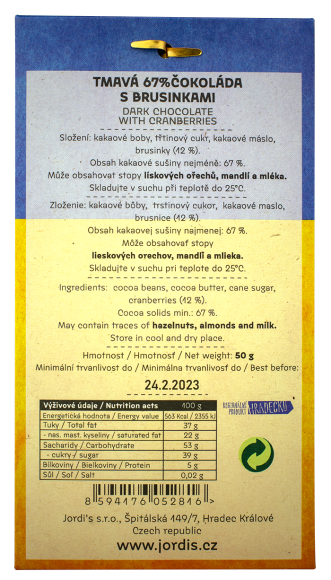 Dark 67% Chocolate with Cranberries
Ukraine Help
Dear friends and fans of Jordis,
We want to lend a helping hand in these testing times. How else than by making some chocolate, we thought. What should it be? Eventually we settled on dark with cranberries. And not just any old cranberries but cranberries from Ukraine. We will make 1000 bars
and give all the proceeds from their sale to support the nation. That's 99,000 CZK (4,000 EUR approx.). We want to do this as transparently as possible
so you can rest assured that we will publish proof of the donation.
We wish you and ourselves a lot of strength to be able to come together and help until this bad period is over.
Your Jordis
Cocoa beans, cocoa butter, cane sugar,
cranberries (12 %).
Cocoa solids min.: 67 %.
May contain traces of hazelnuts, almonds and milk.
Store in cool and dry place.