Milk 49% Almonds & Salt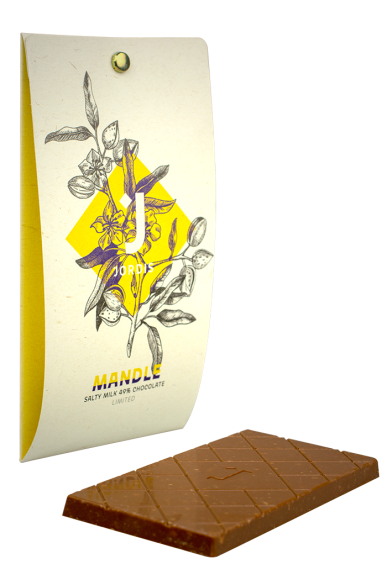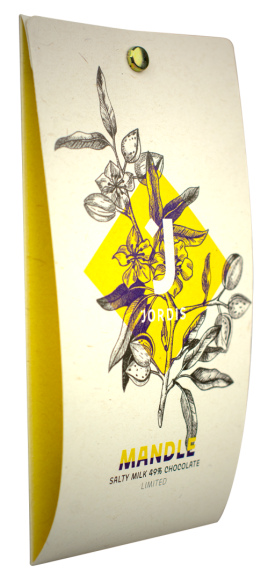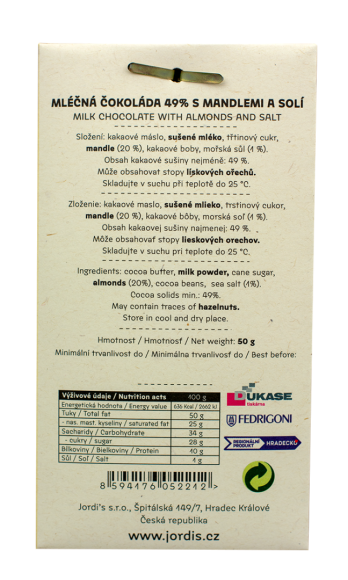 Milk 49% Almonds & Salt
ALMONDS AND SALT
Savor the truly tempting combination of milk chocolate with crushed almonds, enhanced by sea salt. The intense and irresistible flavor of the new bar won't allow you to stop at just one piece. This is the chocolate that you'll want to cozy up with in bed and enjoy a moment of comfort and tranquility.
cocoa butter, milk powder, cane sugar,
almonds (20%), cocoa beans, sea salt (1%).
Cocoa solids min.: 49%.
May contain traces of hazelnuts.
Store in cool and dry place.
124 Kč
107,83 Kč excl. VAT