INDONESIA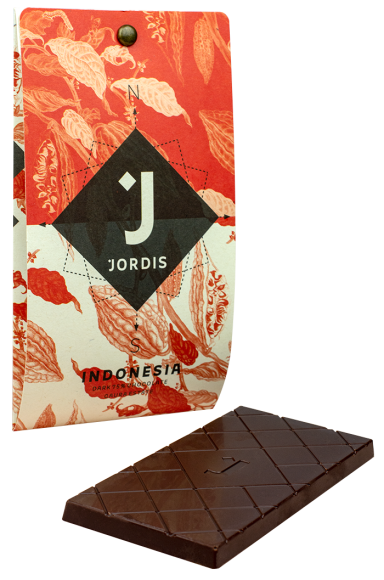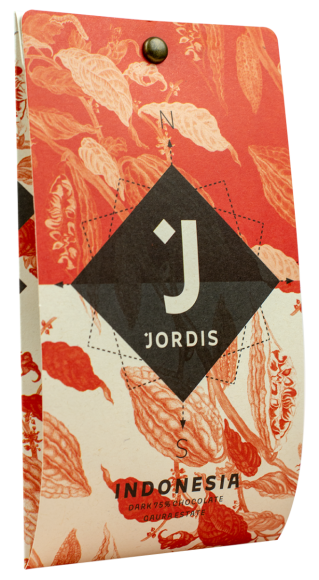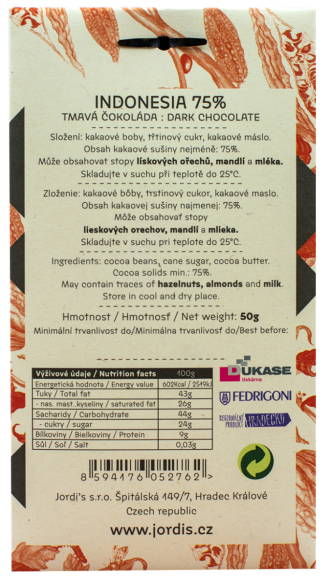 INDONESIA
GAURA ESTATE - SINGLE ORIGIN
We picked beans of exceptional quality for this chocolate. It comes from Gaura in the Indonesian island of Pulau Sumba where it is grown by a farmers' cooperative called Gaura Estate, established in 1990 by the progressive local grower Hengky Lianto to improve the life and farming practices of the local community. The trees, which grow at an altitude of 200 m.a.s.l. here, are a genetical mix of Criollo and various Trinitario hybrids. The main harvesting season is from May to August. The beans are fermented centrally for five days, then dried in the sun for futher six to eight days. Thanks to the perfect post-harvest work by the local farmers you will enjoy a unique taste with tones of grapefruit and apricot and an aftertaste of roasted walnuts.
Složení
Ingredients:
cocoa beans, cane sugar, cocoa butter.
Cocoa solids min.: 50 %.
May contain traces of hazelnut and almonds.
Store in cool and dry place.