Milk 53% Chocolate Sunflower Seeds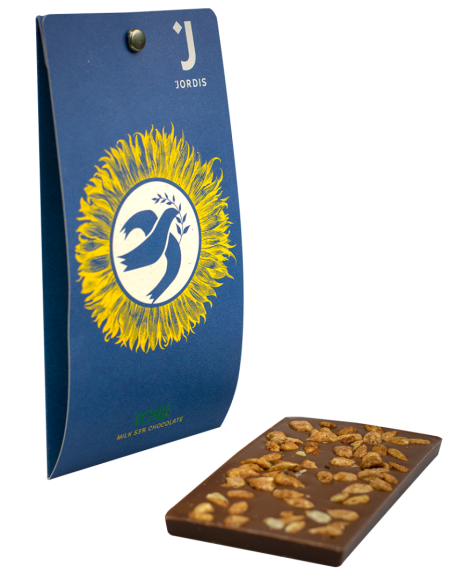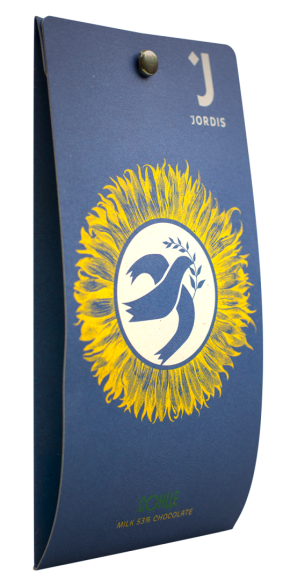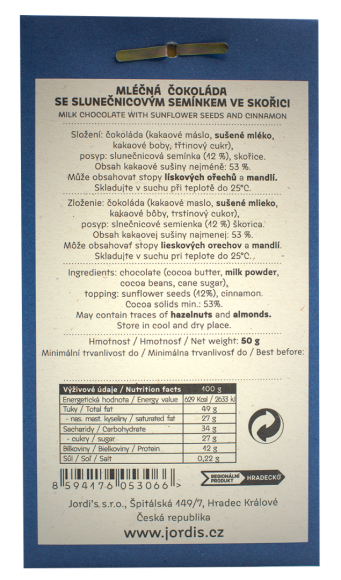 Milk 53% Chocolate Sunflower Seeds
HELP UKRAINE
Dear friends and supporters,
It has been a year since the war in Eastern Europe started. It has also been three years of all kinds of problems complicating our everyday lives. However, we must not lessen our support or give in to frustration. The people of Ukraine are extremely vulnerable and they need our help. We are aware that the Czech Republic provided a record amount of aid to Ukraine, both financial and material. That must not slow us down, let alone stop us. Keep on giving!
The HELP UKRAINE bar we made last year combined Ukrainian cranberries with dark chocolate. This year we opted for another typical Ukrainian crop - sunflower seeds. Coated in cinnamon they cover the surface of the bar. We made 1000 pieces and will donate 100 CZK for every bar sold. The rest of the price will go to the Czech treasury as VAT. We will also publish a donation certificate for the total amount.
chocolate (cocoa butter, milk powder,
cocoa beans, cane sugar),
topping: sunflower seeds (12%), cinnamon.
Cocoa solids min.: 53%.
May contain traces of hazelnuts and almonds.
Store in cool and dry place.