Dark 75% Chocolate Nicaragua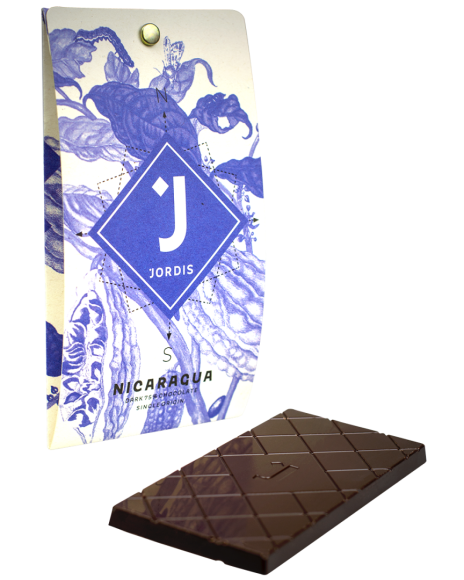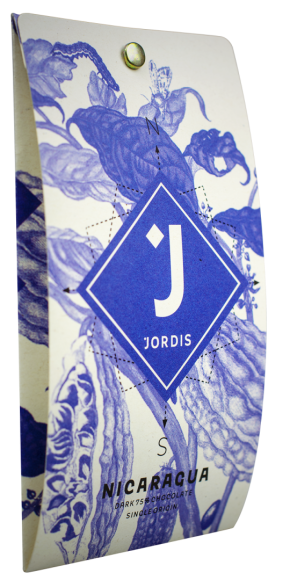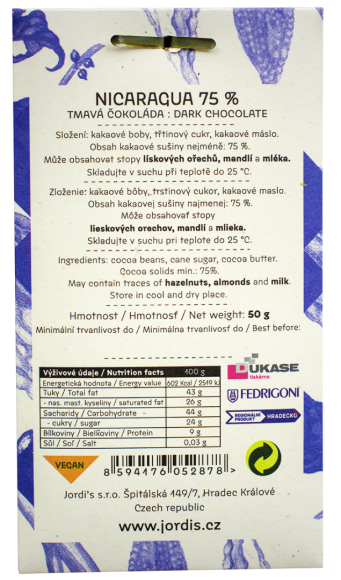 Dark 75% Chocolate Nicaragua
NICARAGUA
The local hybrid Trinitario cocoa is grown on small forest farms in the Waslal, La Dalia, Matagalpa and RAAN regions. The main harvest takes place from October to December. The five to six day fermentation process during which the beans are turned every 24 hours starts straight away. The fermented cocoa is dried in the sun until its moisture content is reduced to 8 %. The taste profile includes red wine and citrus as well as wood and nuts.
cocoa beans, cane sugar, cocoa butter.
Cocoa solids min.: 75%.
May contain traces of hazelnuts, almonds and milk.
Store in cool and dry place.
Net weight: 50 g
124 Kč
107,83 Kč excl. VAT