Madagascar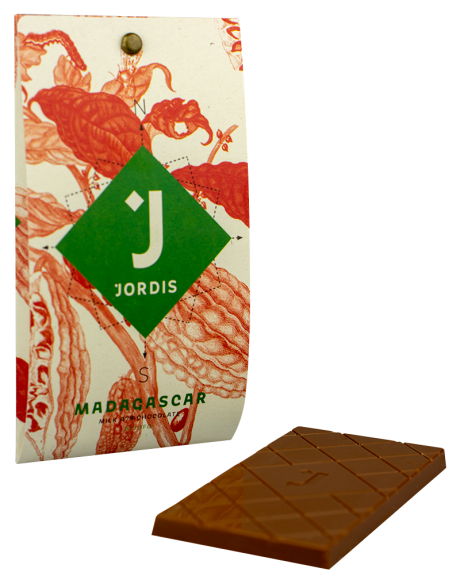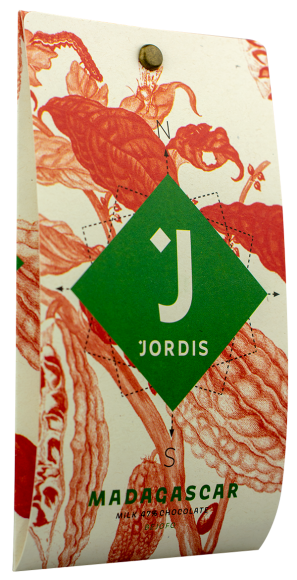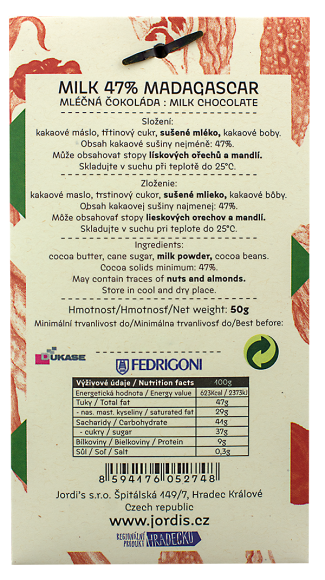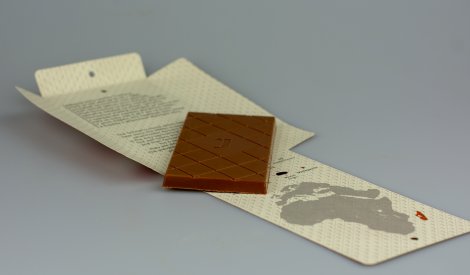 Madagascar
SINGLE ORIGIN
The Trinitario cocoa which has been grown here since the 1880s is sourced from local small-holder farmers for whom organic
is the only agricultural method they know. The wet beans are left to drain overnight and then fermented in a cascade system for 6 days. After the fermentation
they are dried in the sun for 5 to 7 days. The prevalent taste is that of red fruit and prunes with pleasant woody tones.
Cocoa butter, cane sugar, milk powder, cocoa beans.
Cocoa solids minimum: 47%.
May contain traces of nuts and almonds.
Store in cool and dry place.
119 Kč
103,48 Kč excl. VAT