White Saffron Chocolate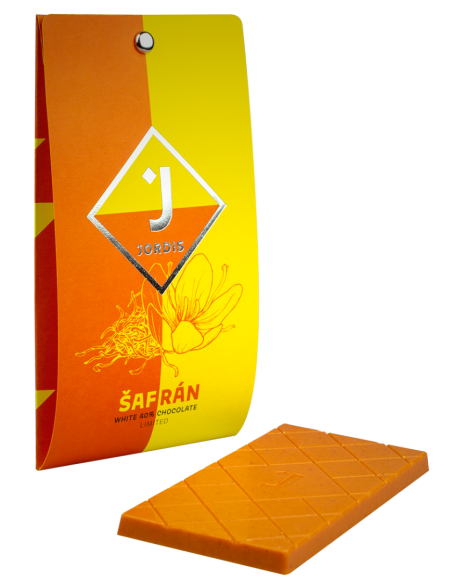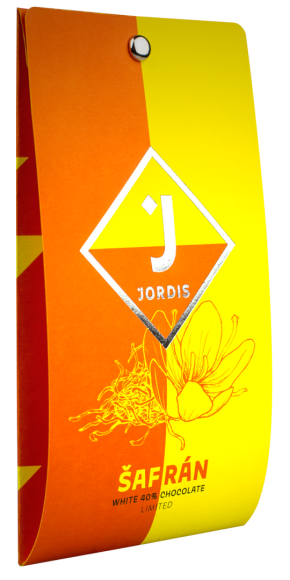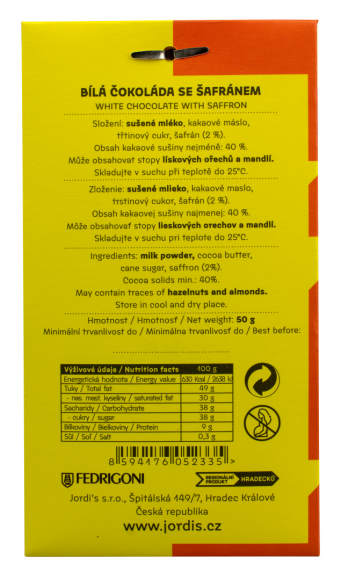 White Saffron Chocolate
SAFFRON
We have finally completed another flavor experience - Saffron chocolate.
We have come across chocolate with saffron several times and have been asked many times if we would like to make it ourselves. All the versions we tasted were unremarkable and lacked the true taste of saffron. However, we wanted to make this unique chocolate as best as we could. We obtained saffron from the Taliouine region in Morocco. The best saffron in all of Morocco is grown on the Souktana plateau (1300-1500 meters above sea level). Compared to the Iranian saffron we had tasted before, the taste difference was huge. We ground the saffron into the chocolate and decided not to skimp, resulting in a very intense flavor.
Enjoy this rarity.
Important notice: the use of saffron is not recommended for pregnant women.
milk powder, cocoa butter,
cane sugar, saffron (2%).
Cocoa solids min.: 40%.
May contain traces of hazelnuts and almonds.
Store in cool and dry place.
198 Kč
172,17 Kč excl. VAT