Milk 47% Masala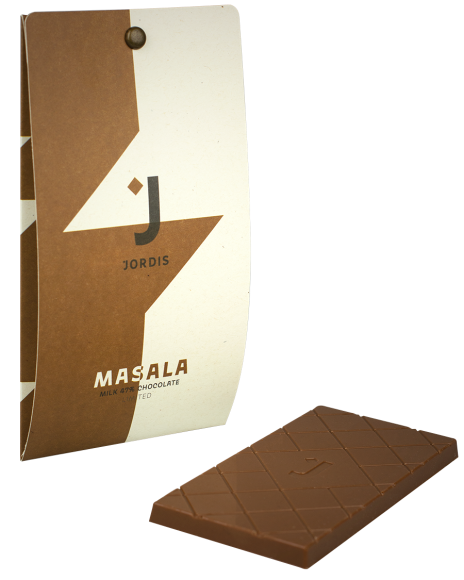 Milk 47% Masala
MASALA
Embrace autumn and enjoy the taste of cinnamon, cloves, cardamom and other spices.
Masala chai is a mixture of Indian spices and black tea. It has a rich taste and aroma and it is certain to warm you up. The mild milk chocolate lets its flavours develop so that you can enjoy them to the full.
milk powder, cocoa butter, cane sugar,
cocoa beans, Masala chai spice mix (2%).
Cocoa solids min.: 47%.
May contain traces of hazelnuts and almonds.
Store in cool and dry place.
124 Kč
107,83 Kč excl. VAT