Peas and Bacon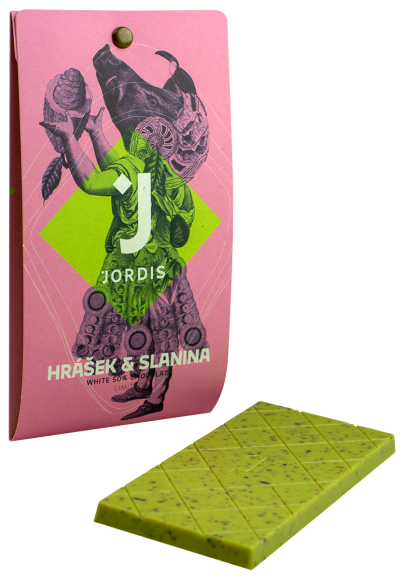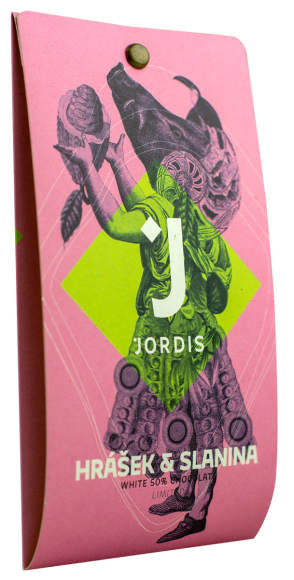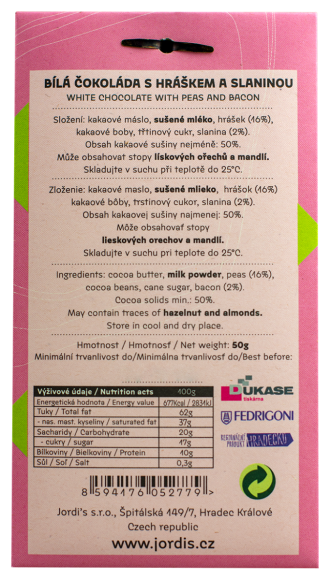 Peas and Bacon
SPECIAL EDITION
This chocolate is unique. So much so that some of you may find it weird. The original idea was chocolate with bacon but our fellow craft makers in the UK, Canada and US beat us to it. We had to dig a bit deeper to be able to bring something new. And what goes well with bacon? Green peas! So here you go! Savoury chocolate. To give the bar some extra crunch, we added Madagascar cooca nibs. The resulting tast is no doubt suprising but very well balanced.
Ingredients:
cocoa butter, milk powder, peas (16 %), cocoa beans, cane sugar, bacon (2 %)
Cocoa solids min.: 50 %
May contain traces of hazelnut and almonds.
Store in cool and dry place.