Peru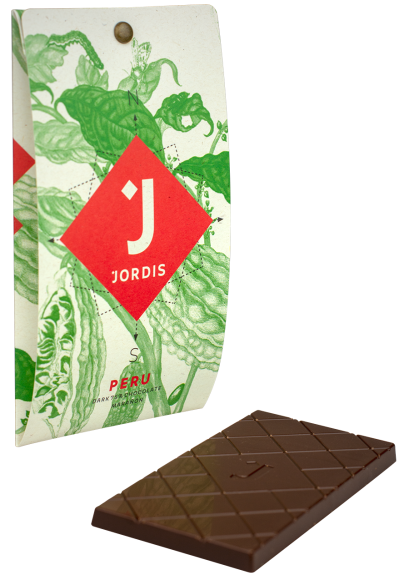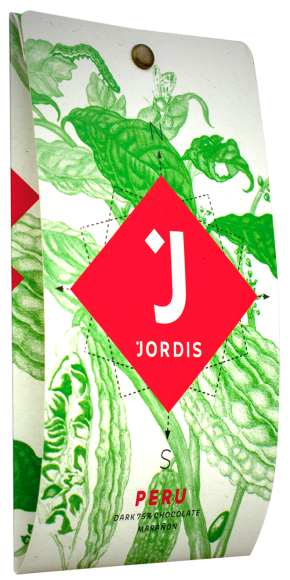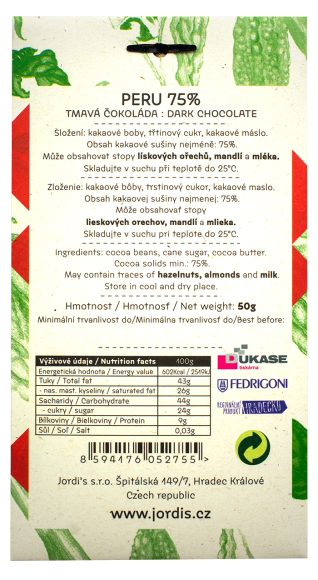 Peru
SINGLE ORIGIN
The cocoa we picked to make this chocolate belongs to the unique variety called Pure National.
Around 40% of the beans are white and they are fermented separately to preserve their uniqueness.
The post harvesting processes took two years
to develop and they are considered absolutely crucial
here. Genetic analysis proved that the cocoa variety
is of ancient Peruvian origin. Pure National was
considered lost for many decades, until two inquisitive entrepreneurs, Dan Pearson and Brian
Horsley, stumbled upon it on isolated farms
in the Marañón region where the river is shaped
by the mountains into a large horseshoe. The trees
grow at an altitude of 1000-1200 m.a.s.l. here.
The chocolate has beautiful floral and fruity tones with an undercurrent of unobtrusive bitterness
and acidity. The white beans add a mild nutty tone.
Cocoa beans, cane sugar, cocoa butter.
Cocoa solids min.: 75%.
May contain traces of hazelnuts, almonds and milk.
Store in cool and dry place.
119 Kč
103,48 Kč excl. VAT