White chocolate 40% with coffee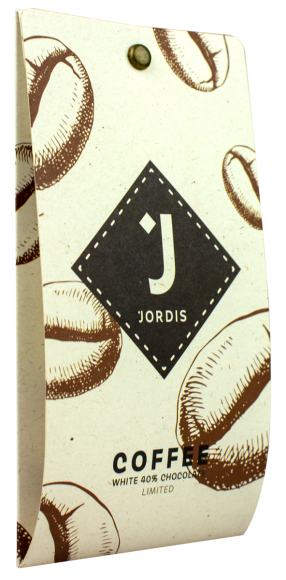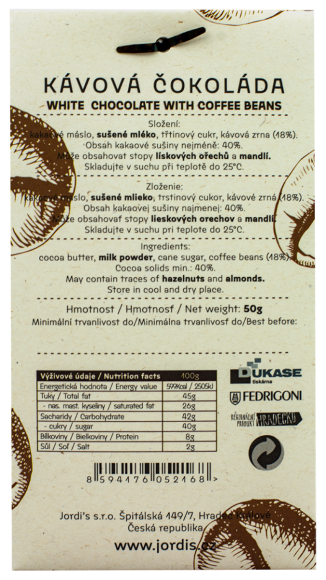 White chocolate 40% with coffee
COFFEE
We took choice Arabica coffee beans from Ethiopia and Kenya and blended them with our own white
chocolate. We were rather generous with the amount of coffee so the result is a true coffee bomb!
Ingredients:
cocoa butter, milk powder, cane sugar, coffee beans (18%).
Cocoa solids min.: 40%.
May contain traces of hazelnuts and almonds.
Store in cool and dry place.