Milk 53% Nibs - BOX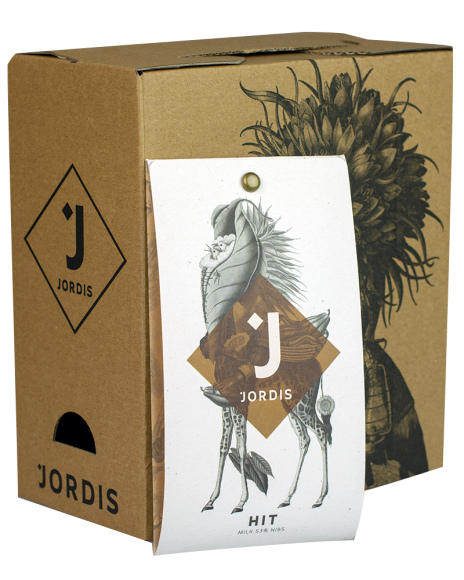 Bronze
medal
Milk 53% Nibs - BOX
HIT
This is our most popular creation home and abroad. Our cocoa-rich milk chocolate complemented by the natural taste of unprocessed cocoa nibs is simply irresistible.
Nutrition facts for 100g
Energy: 627kCal/2624kJ; fats: 48g
saturated.: 29g; sacharides: 35g
sugar: 21g; protein: 11g; salt: 0,21g
chocolate (cocoa butter, milk powder, cocoa beans, cane sugar)
topping: cocoa beans (20%).
Cocoa solids min.: 53%.
May contain traces of hazelnuts and almonds.
Store in cool and dry place.
Nutrition facts:
1 260 Kč
1 095,65 Kč excl. VAT