Orange & Ginger Dark Chocolate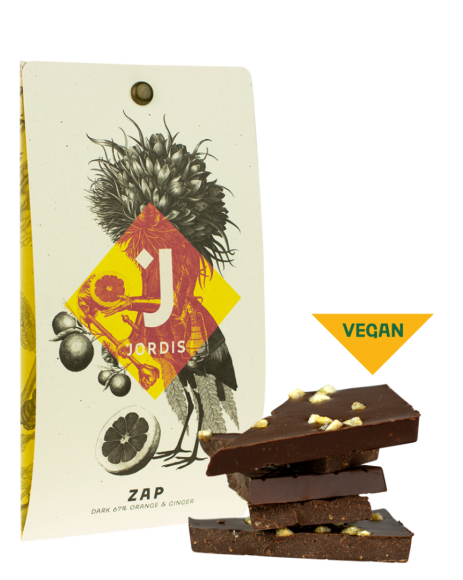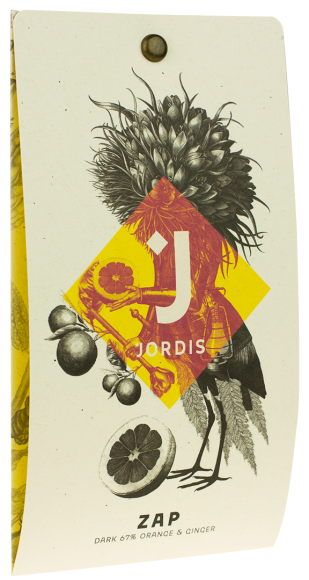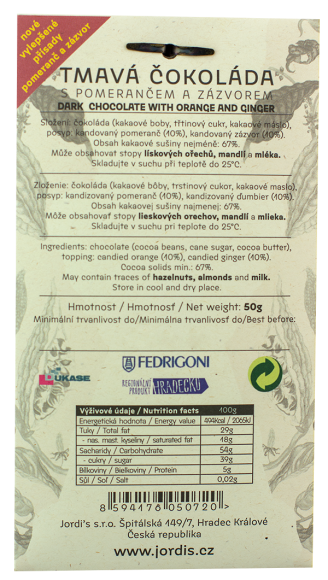 Bronze
medal
Orange & Ginger Dark Chocolate
ZAP
Orange makes great friends with both ginger and chocolate so we used it as an intermediary for this bar for all seasons. This truly intercontinental blend of European orange, Central American cocoa and Asian ginger is a multiple attack on the taste buds.
INGREDIENTS:
chocolate (cocoa beans, cane sugar, cocoa butter),
topping: candied orange (10%), candied ginger (10%).
Cocoa solids min.: 67%.
May contain traces of hazelnuts, almonds and milk.
Store in cool and dry place.
Discount -2.8%
€ 51,43
€ 44,72 excl. VAT